ESSENTIALS FOR TEAMING COUPLES: TELLING YOUR SPOUSE THE TRUTH!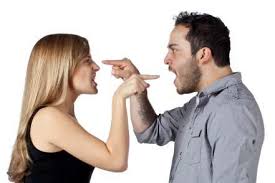 Most people far prefer peacekeeping to truth telling. This is also true in many marriages. Truth be known, how many people do you have in your life right now that are telling you the truth. I mean really telling you the truth. One of the two things marriage needs most is truth – the other one is grace.
Some women who find themselves in a difficult marriage, for instance, will avoid confronting their husbands about it; and vice versa. Starved for closeness and intimacy with the man she loves, a woman will sometimes think about confronting him, rehearse doing so in her mind and imagine what he might say in return. Still many avoid the actual confrontation. Some do so until it is too late.
Interestingly, one of marriage specialist Dr. John Gottman's key discoveries in his monumental research is this: "expressing anger and disagreement – airing a complaint – though rarely pleasant, makes the marriage stronger in the long run than suppressing the complaint." Again and again, as he has followed the relationships of literally hundreds of couples over a twenty-five year period, he has found that the partner, who truly cares, must also care enough to periodically confront the person they love.
Telling the Truth – What Are We Afraid Of?
"You will know the truth and the truth shall set you free" (John 8:32). If the Biblical principle of the path to freedom is true, than why do we become so adept at avoiding the truth? We have observed so many people ruin and frustrate their lives and the lives of their spouses, and often their children for that matter, by simply not telling each other the truth. When we allow ourselves to keep secrets and believe lies, life becomes more of an illusion than an experience of reality. Ultimately we hurt ourselves and the people in our lives. Most often the ones we hurt the most are the ones who love us the most.
Here are a few of the reasons that women and men will avoid telling each other the truth:
AFRAID OF DRIVING THEM FURTHER AWAY.
The fact is that often the only hope for salvaging a devastated relationship devoid of truth telling is a "WAKE-UP CALL." Burying the truth will build emotional voids and distance in your relationship.
AFRAID OF MAKING A BAD SITUATION EVEN WORSE.
No coach ever gained a better football team by always patting them on the back. No parent ever raised a godly child by ignoring his or her vices. In the same manner, no spouse ever cultivated a strong marriage without facing the music now and then. This kind of fear is immobilizing. It keeps us from engaging the conflicts in our Relationships and, as a result, the conflicts just get more complicated and intense.
AFRAID OF WHAT THE TRUTH WILL LOOK LIKE ONCE IT IS REVEALED.
This fear is a protective one. Often our efforts at shielding our spouses from the truth are, on a deeper level, our attempts to shield ourselves.
AFRAID OF JEOPARDIZING THE RELATIONSHIP.
What relationship? In many cases this is the question a wife or a husband must ask themselves, really ask.
AFRAID OF HAVING OUR RELATIONSHIP "IMAGE" TARNISHED.
Image-maintenance is a joy killer. When your key focus in life is what other people think about you, life is just no fun at all. In the name of appearing to keep a "good name," many couples not only avoid the truth, they deny it even when it is staring them in the face. Some continue to deny truth issues even when their children begin to adopt the same twisted tendencies and convoluted values.
Do you approach your marriage and your spouse truthfully? And, when your spouse needs confronting, what is the best way to do so?