You Were Formed for It!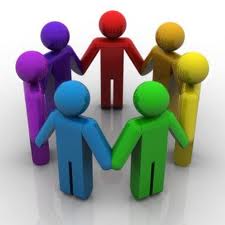 "Two are better than one…" – Ecclesiastes 4:9
"The better part of one's life consist of his friendships." – Abraham Lincoln
"Describe the best day of your life?" In the manner of Art Linkletter, the former television talk show host who made a living asking children great questions, Daley Mackall asked this question of a little girl named Meredith: "Describe the best day of your life?"
"I'll give you the worst first," she said. "I climbed a tree by an old country school and jumped off and busted my arm."
"And that was also your best day?" Mackall asked.
"Yes, because my friend was there and she gave me her own drink from her own lunch."
Little Meredith caught something we "adults" tend to forget: A good friend can make any day a good day.
But, did anyone ever ask Jesus what "the greatest thing" in life was … or is? Well, while we do not have a record in the Bible of anyone ever asking him what the "greatest thing" in life is per se, someone did ask him something quite similar: "Teacher, which command in God's Law is the most important?" (Matt. 22:36 The Message) To paraphrase, they asked him: "In God's Owners Manual for Human Life, what is the most important instruction to remember?"
Jesus' answer was quick and pointedly clear:
"Love the Lord … with all your passion and prayer and intelligence." This is the most important, the first on any list. But there is a second to set alongside it: "Love others as well as you love yourself." (Matthew 26:37-39 The Message)
If we had to put Jesus' answer in just one phrase, it would be this: "You are Formed for Friendship; friendship with God and with others." Specifically, Jesus said the greatest thing in life is to "love" or to have a friendship with God; the second greatest thing is to "love others" or to have strong friendships with the people God has placed in your life.
So then, you and I were FORMED FOR FRIENDSHIP. We can only realize our potential in life as we cultivate richer and more meaningful relationships.
Little Meredith ironically chose a difficult day as the "best" day in her life. She fell out of a tree and "busted" her arm. But it turned out to be a "great" day because her friend "was there" with "her own drink" to share.
"You are better off to have a friend than to be all alone, because then you will get more enjoyment out of what you earn. If you fall, your friend can help you up. But if you fall without having a friend nearby, you are really in trouble." (Eccl. 4:9-10 CEV)
How's your "friend life" going these days?
I am glad to live in a world with so many techno-conveniences, and yet … In a world that has quickly filled up with "virtual friendships", "virtual realities" and "virtual communities" — I am finding that cultivating real friendships in real time in the real world is taking some real intention on my part.  How about you?