SOUL PEEKS: 3 Ways of a Woman You Need to Know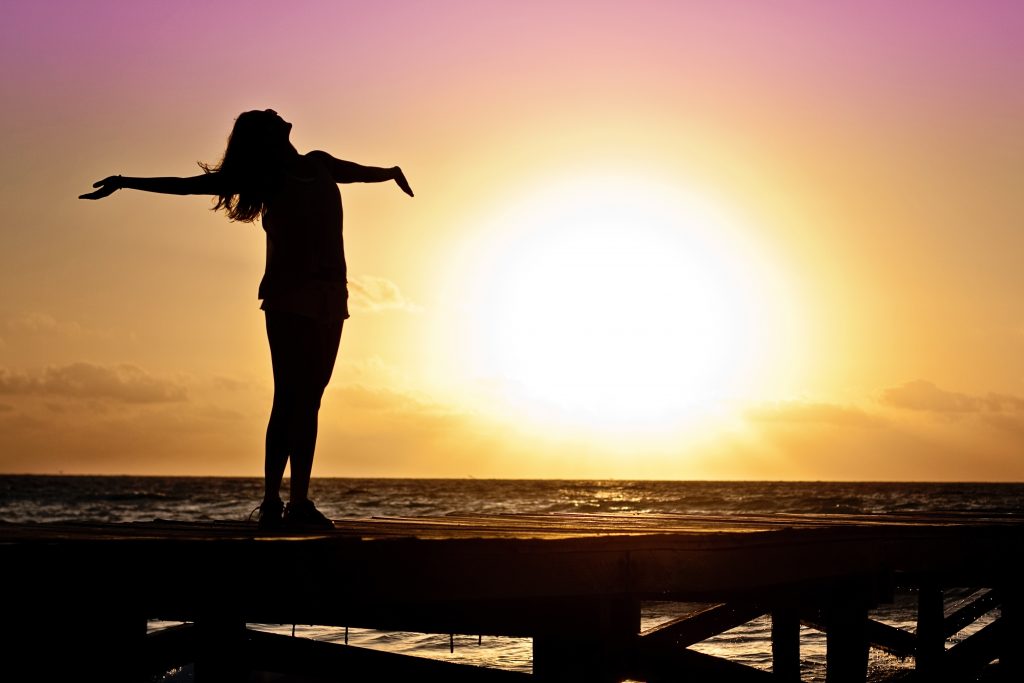 The soul of my wife is uniquely shaped and woven together by God. Often mysterious for sure, it is well worth the wise man's time to take a closer peek at some of the things that make a women tick, some of what we call "the way of a woman." The soul of a wife, or her inner drives, desires and needs, is quite amazing. God wants, and invites, husbands to not only seek to provide for their wives, but also to nurture, understand, cherish and cultivate their relationship. Clearly, the things which a wife most vitally needs don't flow from a title, a pay check, big birthday gifts or a mere kiss good-bye on the way out the door; they flow from the soul, the attentive watch and engagement of a husband.
This is what Paul the Apostle had in mind when he instructed the men of the Ephesian church in the first century. Consider his marriage charge to men:
"Husbands, go all out in your love for your wives, exactly as Christ did for the church — a love marked by giving, not getting. Christ's love makes the church whole. His words evoke her beauty. Everything he does and says is designed to bring the best out of her, dressing her in dazzling white silk, radiant with holiness. And that is how husbands ought to love their wives. They're really doing themselves a favor — since they're already 'one' in marriage.

No one abuses his own body, does he? No, he feeds and pampers it. That's how Christ treats us, the church, since we are part of his body. And this is why a man leaves father and mother and cherishes his wife. No longer two, they become 'one flesh.' This is a huge mystery, and I don't pretend to understand it all. What is clearest to me is the way Christ treats the church. And this provides a good picture of how each husband is to treat his wife, loving himself in loving her, and how each wife is to honor her husband."               (Eph. 5:22-33, The Message – emphasis mine)
In the New International Version of this passage, Paul makes it clear exactly the way in which God calls a man to invest himself into the life, heart and soul of his wife. The actions verbs he uses are dynamic and specific. . ."LOVING/CHERISHING". . ."GIVING YOURSELF TO" (ie: as Christ gave Himself for the Church)… "CLEANSING" HER SOUL. . ."PRESENTING" HER RADIANT (ie: vibrant, whole and alive within). . ."FEEDING" HER. . ."CARING FOR" HER. . ."BONDING TO" HER, SOUL TO SOUL. Paul's passage is an invitation to intimacy, a clarion call of a man to know his wife more deeply and completely.
As a husband, you may be saying that is what I want to do. You may say there is a part of me deep within as a man that wants that kind of "one flesh" relationship with my wife. I want to live life and walk with her as my soul-mate, but I just don't know where or how to begin.
For starters, I [Robert] discovered that I had much to learn when it came to the soul of my spouse, and of women in general. The lenses through which I had been viewing her were shaded with the selfish and sin-affected tendencies resident within my own soul. Not really knowing Pamela and the condition and needs of her inner life, I was casting expectations constantly in her direction which were born more out of my selfishness than sensitivity. Our souls were co-existing, while they needed to be uniting and blending. Taking a closer look I discovered a few things about a woman's soul that I wish I had been told years earlier.
PRINCIPLE #1 – THE LAST THING YOU NATURALLY FEEL LIKE DOING IS PROBABLY THE THING SHE NEEDS THE MOST. Because men and women are
"wired" so differently, many times (if not most!) a man's natural inclinations towards her are not the most effective. In fact, they may be the least effective. Not at all unlike a missionary who enters a foreign culture, the wise man will study his wife, endeavor to discern her needs and learn how to speak her language the best he can. Such a determined and sensitive approach will save him months, if not years, of anguish and bring his wife great fulfillment.
PRINCIPLE #2 – WHAT I'M QUICK TO FORGET SHE'S LONG TO REMEMBER. Generally speaking, women are more tuned into what we call the Emotional Details of life than men. The "little things" not only mean the most to them, they are often felt the most by them; the tender word before saying good-bye in the morning. The second kiss on the way out the door. The "I love you so much" tagged on to the end of the memo. These are the emotional building blocks that men sometimes tend to see as unnecessary. On the contrary, they are often the assurances that a woman's soul clings to throughout the day.
PRINCIPLE #3 – DON'T CRITICIZE THE WORDS OF HER MOUTH, INSTEAD STUDY THE MEDITATIONS OF HER HEART. The first few years of our marriage, my mind possessed an "Attitude Detector" that was often set on "HyperSensitive", especially whenever we had an argument. For example, whenever Pam would frustratingly say something like, "You NEVER come home on time" or "You ALWAYS forget to pick up your dirty socks" the alarm would go off! My response went something like this: "A-HA! I CAUGHT YOU! I NEVER!??? I ALWAYS!!?? How can you possibly say that. Why there have been days when I came home on time and when I picked up my socks." Bottom-line, I missed the point. Pam's intention was not to write me off, but to wake me up to a real struggle she was having with me. My best tack would've been to study her heart a bit closer instead of hair-splitting over her word choices; instead of analyzing each word to hear her heart.
ROBERT and PAMELA CROSBY are the Co-founders of Teaming Life (teaminglife.com), investing their lives in men and women who desire to live as Teaming Couples, Teaming Families and equipping leaders to build strong Teams in the Church and Marketplace. Robert's works include The Teaming Church: Ministry in the Age of Collaboration and The One Jesus Loves. Together they have written, The Will of a Man and the Way of a Woman, recently released.