Your Story is Too Strong!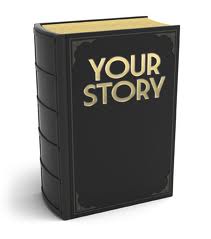 "All Jesus did that day was tell stories — a long storytelling afternoon." -Matthew 13:34, The Message
"There is no greater agony than bearing an untold story inside you." – Maya Angelou
Every summer an avalanche of hardback and paperback novels flies off the shelves at bookstores across the country. Millions of buyers pick up a new piece of fiction in which to escape while relaxing on the beach or traveling on vacation. There is a reason for this — everyone loves a good story!
Stories shape our lives, our world, even our souls. Stories capture our imaginations.
The moment the preacher begins to tell a story in his sermon, everyone's attention is stirred. As he moves from doctrine to drama, truth takes on a form. With a story, truth comes to life; it becomes incarnate for people of all ages.
Jesus was a great storyteller; He sometimes told stories all day long. All of His stories called on His listeners to take part, to see themselves in the weave of symbolic events. Why? Because the story of our lives is significant in the eyes of God and threatening to the kingdom of darkness.
Kirk Douglas once said, "Life is like a B-picture script! It is that corny. If I had my life story offered to me to film, I'd turn it down." Unfortunately, although he played many parts as an actor, from Spartacus to Doc Holliday, Douglas apparently failed to recognize the significance of his own story.
No matter how small or insignificant it may seem to you right now, your life is to be lived out as a story written not by John Grisham, Lee Childs, Mary Higgins Clark or mere circumstance, … but by God himself. Your earthly story carries eternal significance. The Psalmist recognized this when he said to God, "All the days ordained for me were written in your book before one of them came to be" (Psalm 139:16, NIV).
While enjoying lots of other stories this summer … pay attention to your own. God is at work in it!