LOVE & HONOR: Drawing "Circles" Around Your Spouse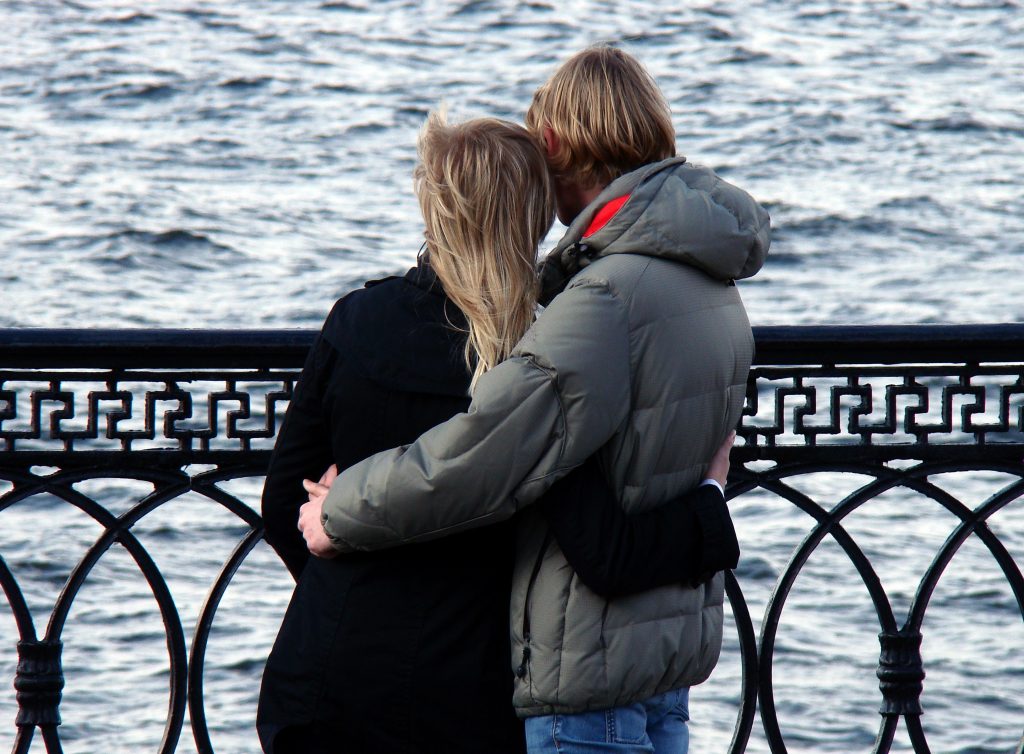 Have you ever found yourself in a circle of honor? I [Robert] did for just a few minutes many years ago. They were life-transforming minutes and I will never be the same.
Barely 17 years old and newly converted to Christ, I was in the foyer of my downtown home church wearing a robe and making my way toward the baptistery when it happened. My 68-year-old pastor, standing in line next to my unsuspecting parents and me, enthusiastically asked a visiting guest speaker, "Have you met this young man? Well, let me introduce you to him. This is Robert Crosby." Is he talking about me? I wondered. "God is doing great things in this young man's life and we are excited about his future!"
Although my pastor had ministerial duties to perform that night such as baptizing a bunch of new believes, hosting a guest evangelist, and leading the congregation, and no more than a few moments to spare, the words he chose filled something within me. At once I felt affirmed, appreciated, and significant. I felt honored.
One of the worst mistakes a husband, wife, father or mother can make is to allow his or her family to feel undervalued. A key part of a spouses' or parent's role is to remind the ones they love of how valuable and important they are to them, to one another, and, most of all, to God himself.
A lack of honor from a spouse or parent demotivates and discourages the soul. There are perhaps few things more frustrating than being in a family that does not affirm and appreciate each other consistently.
When we honor each other boldly and openly, even in front of others, we do something glorious and unforgettable. In fact, we reflect the practices of the members of the Trinity who constantly honor each other (cf., John 5:19; 14:15-31; and Matt. 3:17).
The Divine Dance
Christian marriage calls us to not only slow down, but perhaps more so to enter into a slow dance of sorts – an honoring and celebrating "dance". The dance of the Will and the Way is reminiscent and reflective of the relationship that exists among the members of the Trinity. In this sense the marriage union is a picture of "as in heaven, so on earth (Mt. 6:10)," of "your Kingdom come, your will be done" and of "where two or three of your come together in my name, I am there (Mt. 18:20)." In fact, some of the earliest Christian theologians described the relationships of the members of the Trinity as a dance, especially of a "circle dance."
In the seventh century, John of Damascus, a Greek theologian, described the relationship of the persons of God (Trinity) as perichoresis. Perichoresis means literally "circle dance." Choros in ancient Greek referred to a round dance performed at banquets and festive occasions. The verb form, choreuo, meant to dance in a round dance. (These round dances often included singing, hence the English word chorus.) The prefix peri (Greek for round about or all around) emphasized the circularity of the holy dance envisioned by John. (from Cladis, George. Leading the Team-Based Church. San Francisco: Jossey-Bass, 1999, pp. 4-5.)
Little Gestures
Not only are we living today in a culture that is losing its way in affirming and honoring people, it has at the same time become more adept at sarcasm, dishonor and criticism. In such a world, circles of honor stand out and "shine as lights in the world" (Phil. 2:15, ESV). Draw those "circles" every day in your marriage and home. There are so many ways to bring honor to your spouse. Many opportunities exist everyday to draw a circle of honor around them.
Start today. Start drawing circles. Seize the honorable moments. They are all around you and often especially among people who may be different from you. Begin looking for people in your world around whom to draw a circle of honor … in your family, your church, and your community. And, as you do, here are a few things to remember:
There Is A Difference Between Flattery & Honor – Flattery is when we merely say something we think people want to hear, often in order to get something in return that we want. It is usually manipulative and, at the very least, disingenuous. Honor, on the other hand, is sincere and authentic. It affirms the good in people and brings out the best in them. The Bible says, "Give honor to whom honor is due (Romans 13:7)." And if it's not due, it's not true.
Be Quick to Pass on The Praises– When you are affirmed or honored by others, it provides you with yet another opportunity to draw more circles of honor. And, remember, passing the praises we receive onto others doesn't diminish our moment in the sun; it just reflects more of it around us and onto others. "Let another praise you and not your own mouth (Prov. 27:2)." And if Jesus was quick to forward his praises received onto his heavenly Father, how much more should you and me do the same?
Ultimately honor is something that flows from God himself. It is something glorious, the atmosphere of heaven. It is best seen at work among the three Persons of the Trinity. And, honor is a crown Jesus himself placed on our heads and in our hands … to place upon others.
When you draw a circle of honor around your spouse, something powerful happens. In a culture quick to dishonor, you refresh a soul by seeing them the way God does – as someone made to reflect his image. When you draw a circle of honor around your spouse, you create a "sneak preview" of heaven and reflect something ultimately found in one place – the original Circle of Honor, the Trinity.
ROBERT and PAMELA CROSBY are the Co-founders of Teaming Life (teaminglife.com), investing their lives in men and women who desire to live as Teaming Couples, Teaming Families and equipping leaders to build strong Teams in the Church and Marketplace. Robert's works include The Teaming Church: Ministry in the Age of Collaboration and The One Jesus Loves. Together they have written, The Will of a Man and the Way of a Woman, recently released.